BUNJURGEN Charbray Cattle Stud.
Est. 1998
---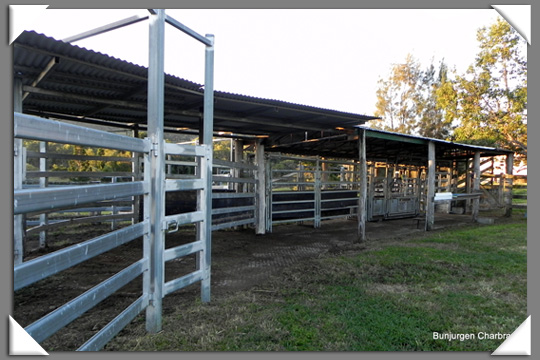 The Cattle Yard
Our cattle yards have been redesigned and rebuilt to incorporate the latest systems for the work place health and safety for the operators and the safest, stress-free environment for the cattle. Each yard is designed to flow to the next yard with the least amount of stress on us and the cattle.
The forcing yard is hinged so that cattle can be pushed up the race without the chance of the operator becoming injured.
The crush has been set up on True Test load bars for the True Test scales which allow accurate weighing of all cattle as they come through the race. The crush has been modified several times to improve its operational efficiency.
The working area of the yards is under cover with trees and shade sails placed strategically ensuring a good cool working environment for the operator and the cattle.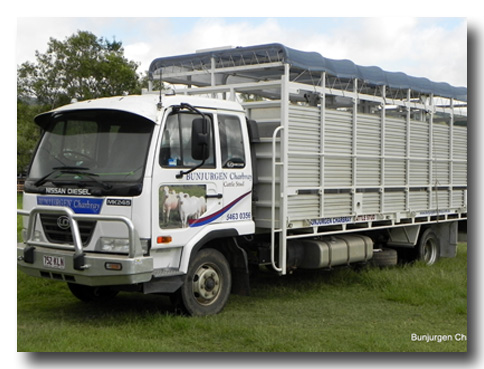 The Cattle Truck
We have leased a modern cattle truck with a bruise-free crate and shade cover top so that any cattle that we deliver will arrive in top condition. As we are very proud of our cattle we have made a special effort to sign-write this truck in the best signage we thought possible.
Contact us for more information!